Missouri Property Appraisal, Inc. is dedicated to lasting, professional relationships by focusing on effective communications within our organization and with our clients. We utilize the latest technologies to provide you with an appraisal with the most recent data available in a timely manner.
What is a real estate appraisal? Actually there are many types of real estate appraisals. Click here to learn more→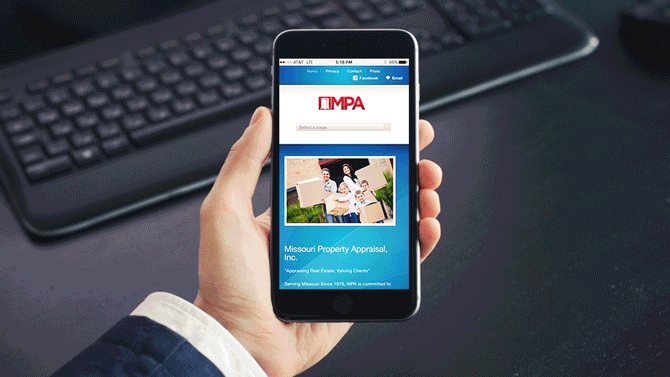 Our website is now mobile friendly! Order an appraisal, browse our services or view our professional resumes from the convenience of your phone or tablet.